Description
Ideal for shorter runs, the single-clamp DB-290 Perfect Binder produces books up to 1.6″ thick and up to 360 cycles per hour. Simply place the book block into the clamp and the binding process begins with a double pass over the notching and roughening station to prepare the spine for glue adhesion. Side gluing helps bind the edge of the cover to the side of the book block for proper opening and closing. The clamp automatically adjusts to the thickness of the book and sets the nipping station. In addition, the DB-290 offers tape binding capabilities with two different tape sizes available and with a push of a button, sets to the padding function where only the required amount of glue is added to the spine to produce notepad applications.
Features
Binds book blocks with soft covers
Applies hot-melt EVA glue to the spine and sides
Performs tape binding and padding too
Easy job setup and changeover
Notching with 6 roughing blades and dust extraction
Manual cover feeder
LED control panel
Includes our 100-Day Parts & Labour Warranty

Sydney Stone is your #1 source for reconditioned equipment in Canada.
All reconditioned equipment is restored to factory tolerances, comes with all tools and manuals that would have been included with the machine when it was sold as new, as well as our 100-day Parts & Labour Warranty*.
Demo Model equipment comes with our 1-Year, Sydney Stone 5-Star Extended Maintenance Agreement* at no additional charge.
We take care of your equipment so you can take care of your business. Be confident in your investment! Just another way that Sydney Stone is Giving Meaning to Expertise.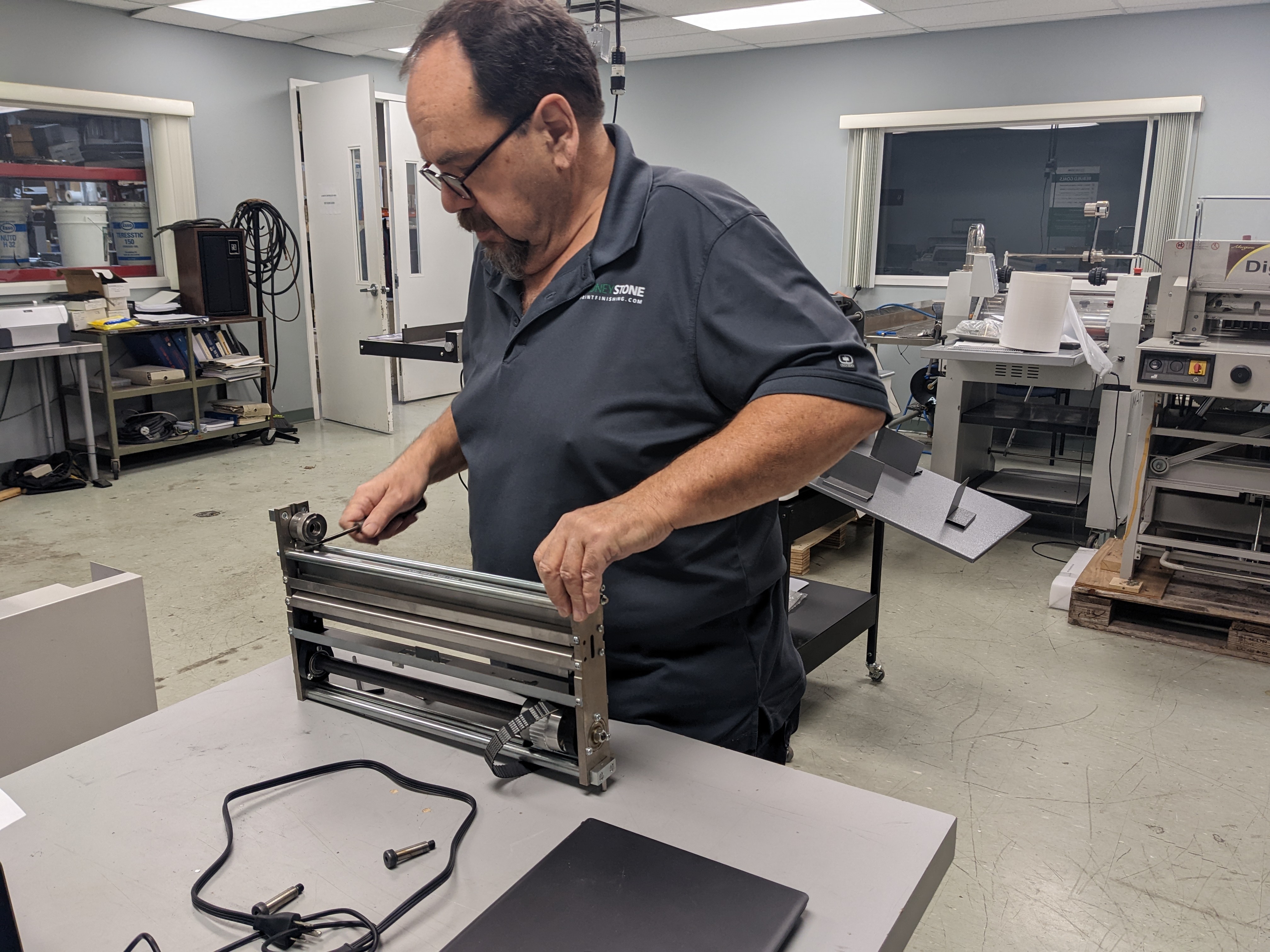 *Subject to geographic location. Contact sales@printfinishing.com for more information.
Custom Stock Status: Ships Immediately
Location: Mississauga